Skoach
Health Report Landing Page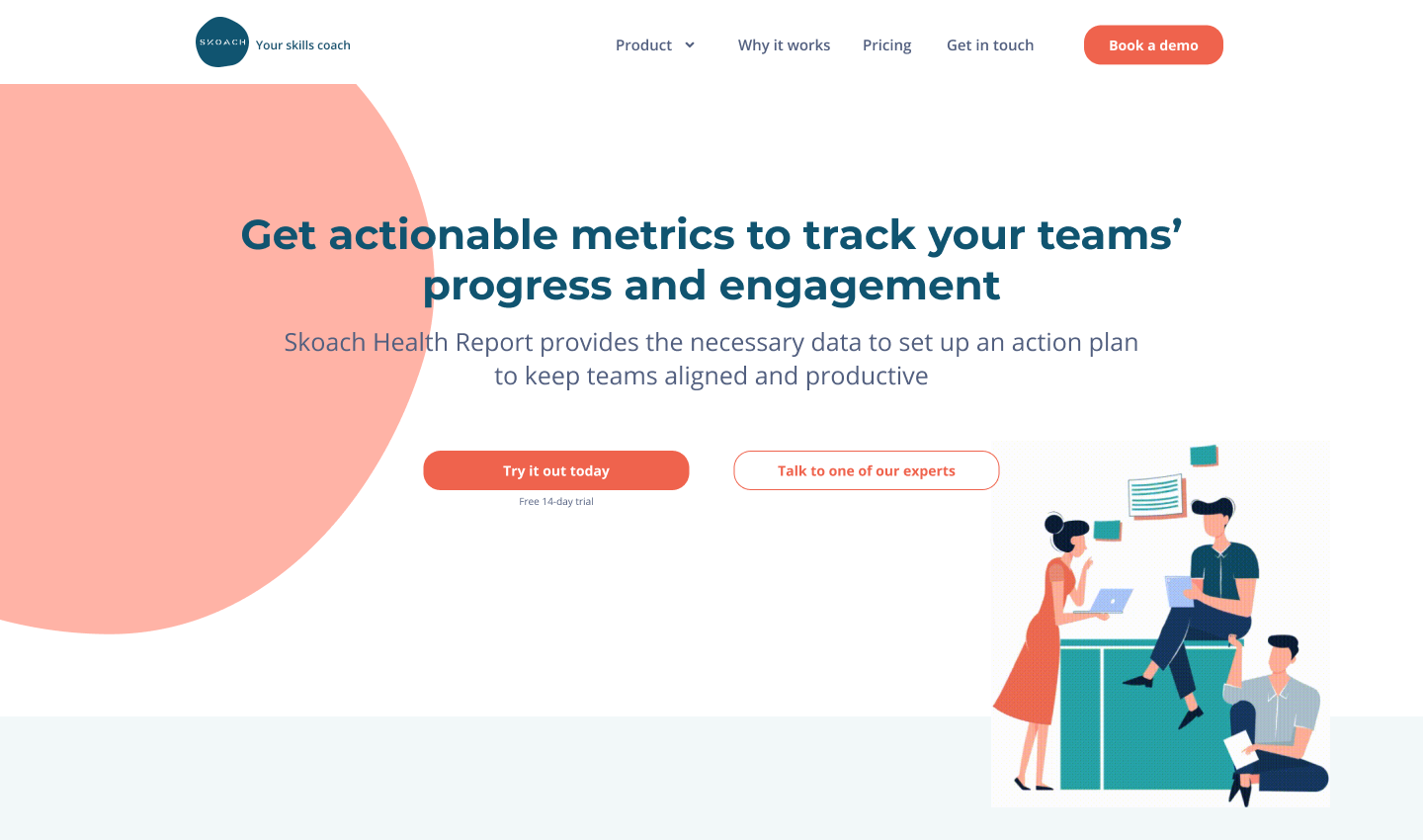 The project
How may times did you feel a lack of motivation at work or even reaching a point where you want to quit?
Now what if your manager or team lead could prevent that before actually realising it yourself in the first place?
That's what Skoach does!
It engages the team through weekly challenges to give insights and metrics to managers through a visual Health Report on employees motivation, strengths and weaknesses, wellbeing and engagement to help them take action where is necessary and provide productive feedback to individuals.
Therefore, the client needed to display the health report, currently not available anywhere, on their website so I was assigned to create a landing page for their Health Report.
Surveys
My research begun with a break-down of the Health report sections, conducting some surveys and interviews to understand what parts where important to showcase on the landing page.
The outcome was that the majority of the audience (15 respondents) think that features, benefits and visual appealing content where top priority to be showcased on a landing page.
I also focused on the CTA buttons and surveyed different variations and wording of the buttons for the two main actions: to book a demo or start with the free trial.
Interviews
Another focus point was whether to communicate that employees have direct access to some of this data.
Most of the managers would share this data over a meeting to provide productive feedback rather than just the dashboard.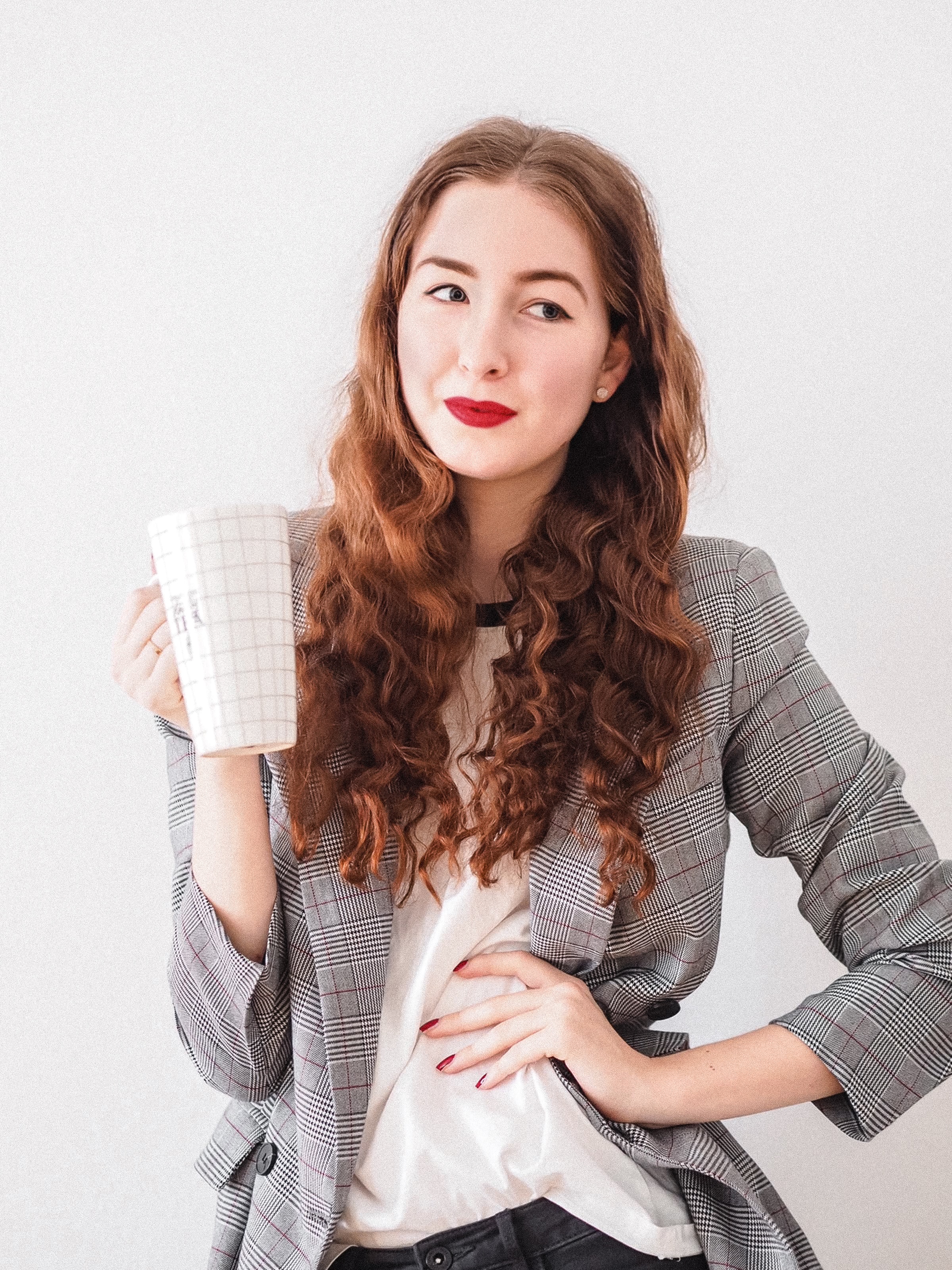 Meet Sophia!
Following my interviews and surveys, all data and findings were synthesized and discussed with the client. I was then able to create my user persona.
Sophia is 31 years old and works as a Team Lead in a mid-sized tech company in London. She wants to be able to keep her team engaged and proactive through real data.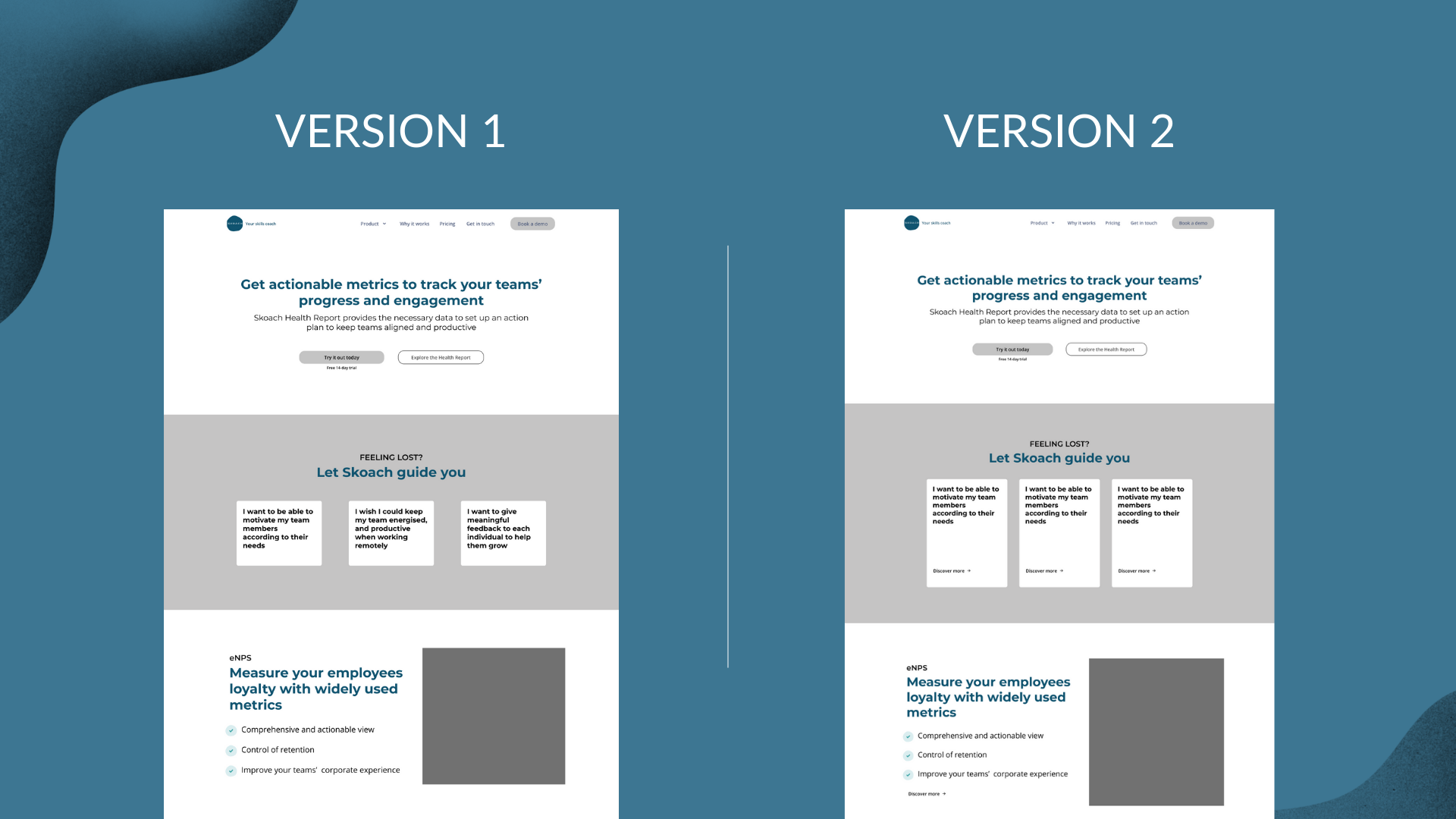 Wireframes
My research resulted into two versions of mid-fi which were further iterated and tested with users (5 in total) to move into feature ideation and prioritisation.
All findings and prototype were presented to my client to ensure we were in line with their business needs and brand guidelines.
The project was quite challenging and I really enjoyed the research part where user testing was necessary every step of the way.
For the design of the page I focused on the content to gain the trust of the users in order to proceed to the desired CTA and that is why the look and feel of it were kept minimal.
Of course more A/B testing is necessary to see how audiences behave, and based on metrics received from heatmaps and google analytics, improve the CTAs and design further to achieve the best results.
For the next steps, based on some findings in my research, I would like to explore the health report in more detail, run some user tests and maybe improve it so it's even more useful for its users.